JP Nadda to remain BJP chief till 2024 June, beyond LS polls | India News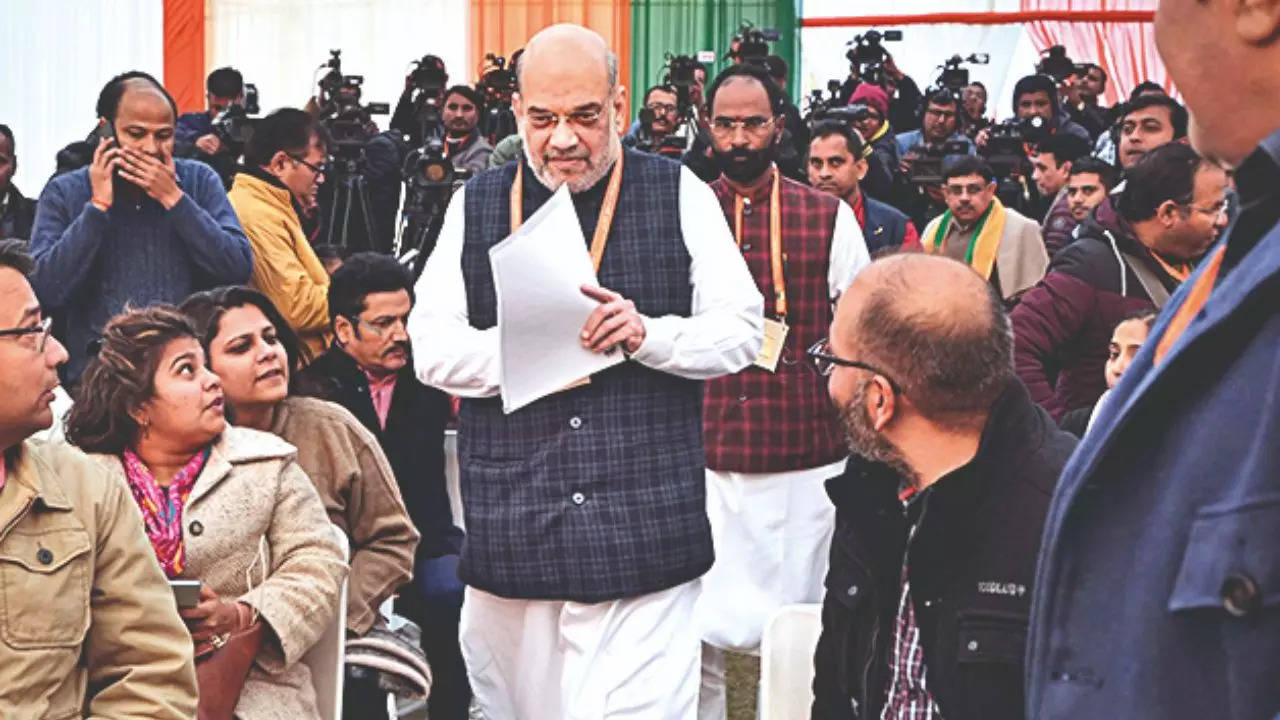 NEW DELHI: Home minister Amit Shah on Tuesday exuded confidence that
BJP
will win the 2024 Lok Sabha polls with a bigger mandate than 2019 margin even as the party extended the term of current chief J P Nadda till June next year, beyond the Lok Sabha polls due next year.
Nadda's continuation though was a foregone conclusion as the party's parliamentary board had given its consent for the extension of his term a few months ago.
Shah made the announcement formally at a press conference saying that Nadda has utilised the popularity and charisma of PM Narendra Modi in winning polls and expanding the party's footprint across the country.
Defence minister
Rajnath Singh
moved the proposal, which was passed unanimously by the national executive committee members in presence of PM Modi, who was in attendance at the meeting through the day.
Shah said, "Under the leadership of PM Modi and organisational headship of JP Nadda, BJP will win with a bigger margin in 2024 and Modi ji will be the PM once again."
"BJP is the most democratic party in the country and its organisational polls take place in a democratic manner. The elections for the national team take place after an extensive membership drive followed by polls from the booth level to the state," Shah said.
Shah asserted that BJP values the democratic processes. "Right from the days of Jan Sangh's establishment to date, BJP has conducted elections from booth to the national president as mandated by our Constitution. Following immaculate methods of democracy election officials are appointed, voters' lists are made and only then the polling begins," he added. He said that due to the pandemic, the party could not carry out the membership drives in time, on account of which holding of the polls to elect the national president is not possible as per the party constitution.
"Even in the past, the tenures of party chiefs had been extended in different times to tackle different circumstances. Following this tradition the national executive committee decided to extend the tenure of J P Nadda," he said.
Illustrating Nadda's success in polls he said, "During his presidency, we have scored the highest strike rate in Bihar. Even in Maharashtra, NDA was catapulted to power and we formed government in Haryana. UP, Uttarakhand, Manipur, Assam and Gujarat. In West Bengal, BJP's seats went up from 3 to 77 in five years. In
Tamil Nadu
and Telangana, we emerged as a power," he added.